As promised, these are few of the locations I found in Venice, that are definitely worth checking out!
TOMS flag ship store
Why did I start off the list with a pair of shoes? Well, that's because this pair of Toms came with a cup of coffee! Yes, you heard correctly, their flagship locations greet you with a philanthrophic coffee shop experience. Your cup of coffee purchase goes towards providing potable water for those who don't have access to clean water. To further enrich your experience head to that back of the store where you will find yourself in a surprisingly quite, #HipsterChic lounge, complete with free wifi and indoor/outdoor seating available!
If you're a donut snob, who only has the taste for thee fanciest icing in all the land, then Blue Star is where you will need to head to. Except, here you won't find your typical donut, they actually have substituted it with a buttery brioche. Topped off with exotic, herbal, oriental and your typical icing flavors made from locally sourced ingredients. Don't get me wrong, there's no shame in my drunk Krispy Kreme game at 1 am on a weekend, but let's just say; I walked out with 3 donuts, found the nearest curb to sit on, and munched down #noshame. I could have sworn I was in fact eating baked Carebears filled with rainbows, hugs and feelings because you can never eat enough of those lol
So, the reason I added the next location, is because it genuinely caught my attention. It is beautifully designed and its lush plants, random trinkets and bright colors really draws in your curiosity. It is a great store if you are looking to bring home a not so typical souvenir. My souvenirs tend to be objects that are locally made or objects that capture the vibe of the city that are practical or can be worked into my home decor.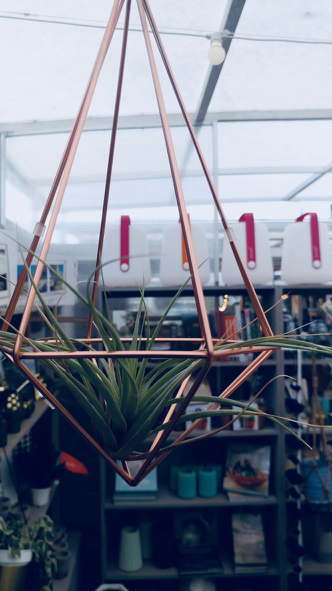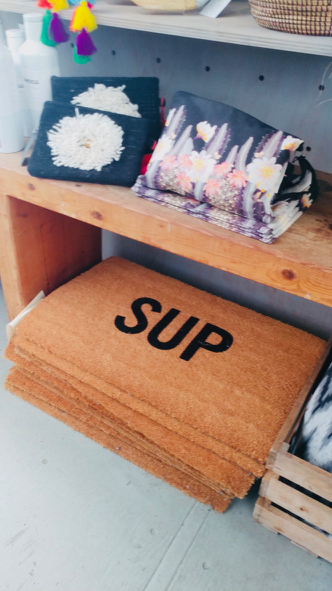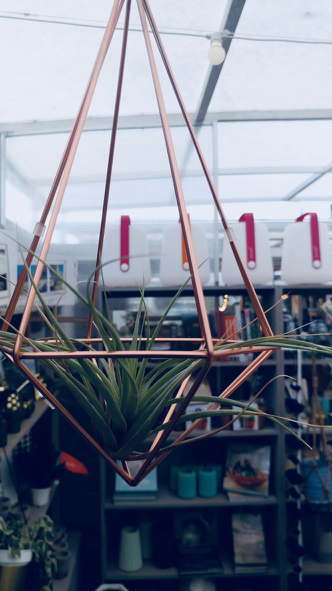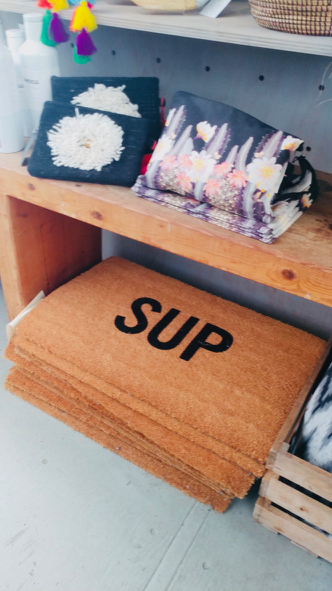 Are you an eclectic shopper with a nose for amazing vintage fashion finds at a prices that make you squirm inside from excitement? Congrats! We have probably brushed shoulders at a Binge Shoppers Anonymous lol NO. But in all seriousness, this store really has something for all women from the peppy punky rooster to the mature and etherial sun kissed tree hugger. You will probably find your Coachella outfit here!
I needed a break from the busy strip so I went off the beaten path a bit in search of something to re-fuel me from all the walking I had done at this point. I found this hidden gem off Rose Ave full of tasty vegan/organic treats, milks, juices and tonics. I only had the opportunity to try three flavors so that is why I am making them my top 3 and they were: Silver Strawberry, Blue Moon Protein and Mango Lassi. I also bought a small jar of Brain Dust (Practical Souvenir) which helps with mood, concentration and energy. It has worked so well that I have incorporated it into my morning routine either mixed into my yogurt or coffee for that extra jolt in the morning.
I was slowly making my way back to the hostel when I passed by this store. It seemed artsy and whimsical but the storefront typography was edgy so I naturally gravitated toward it. Upon walking in I was amazed at the beautiful art, funky furniture and eclectic fashion pieces that were displayed. Not your average vintage store, the owner informed me that she specialized in designers who were popular during the 90's. Each piece came with a detailed story about the designer. I bought a cute women's sweater, designed by Jhane Barnes, who is an American designer known for her textiles and mens wear.
Whether you are in the mood for lunch, dinner, or just want to stop and have a drink. The Venice Whaler has got you covered. I'm a Gin & Burger kind of gay, so I ordered the Whaler Burger (voted top ten in LA) and downed it with a couple Californiacation's. First off, that burger hit the MF spot! Definitely on my personal Top 10, the brioche just really brings it all together. The Californiacation made with cucumber puree, was not only visibly beautiful, but the only drink you should be ordering on a hot summer day.
So if you find yourself in Venice, CA be sure to stop by this local finds! You will not be disappointed =) Comment and Share!